Bootup

48 weeks. Stage 1 -16 weeks and Stage2- 32 weeks
Develop Games, Animations, Mobile Apps, etc.
Exposure to real world problems that can be solved using Technology
Participate in App inventor contest.
Demo days where kids present their creations


Advanced Coder

96 weeks. Stage 3- 32 weeks, Stage 4-32 weeks, Stage 5-32 weeks
Learn Intermediate to Advanced Coding and concepts with real programming like HTML/JavaScript, Python, etc.
Build Applications, Games, etc.
Build your own website and showcase your creations.


Expert Techie

48 weeks. Stage 6 -24 weeks and Stage 7- 24 weeks
Advanced Tech, Coding Concepts, Data Structures and Algorithms.
Build real world full stack projects using JavaScript, HTML, Python, Databases, etc.
Bring us any language/application you want to implement-We will help you become a Pro!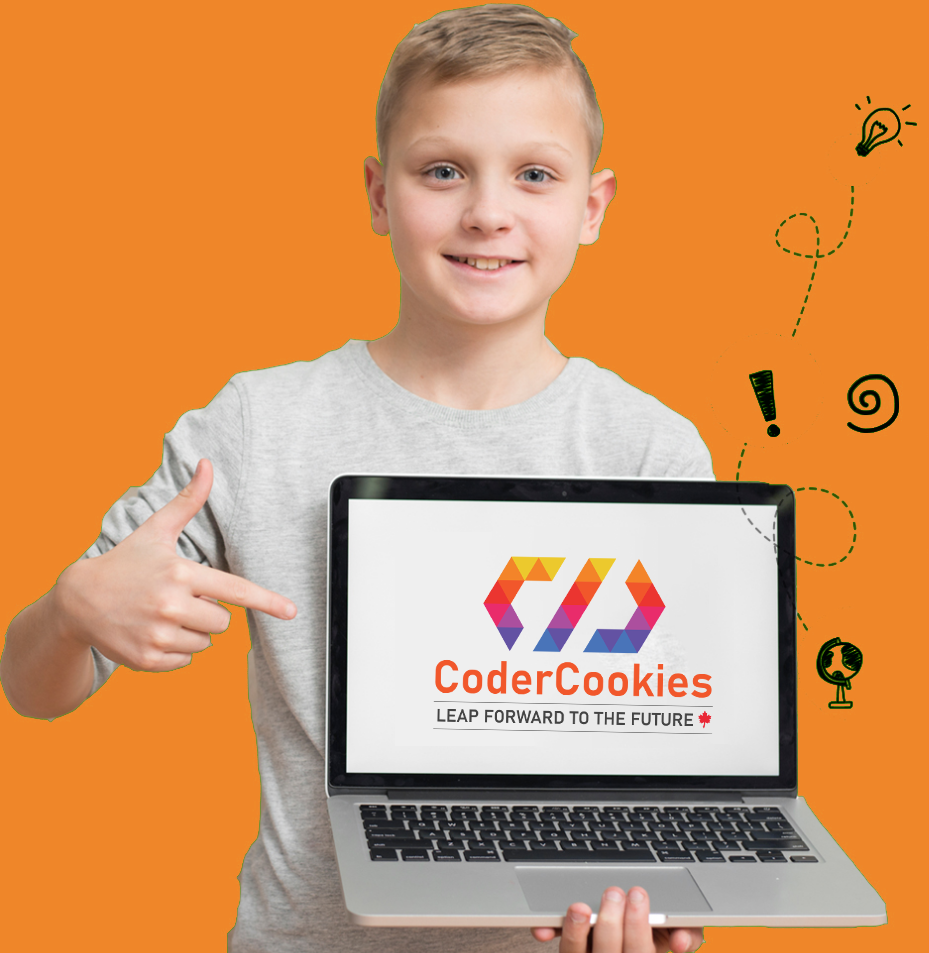 BootUP (Stage 1, Stage 2)
For beginners from 7 yrs and above ! :). Fundamental building block for other stages. Build games and real world mobile apps.

Advanced Coder (Stage 3, Stage 4, Stage 5)
Learn Intermediate to Advanced Coding and concepts with real programming like HTML/JavaScript, Python, etc.
Build your own games, website and showcase your creations

Expert Techie (Stage 6, Stage 7)
Advanced Tech, Coding Concepts, Data Structures and Algorithms.
Build real world full stack projects using JavaScript, HTML, Python, Databases, etc.
Bring us any language you want to learn and any project/application you want to implement and we will help you build- Be a Pro!
We teach coding at all levels: from beginner (8yrs and above) to advanced coding. We focus on concepts and customize to meet the needs of our students. We use a graduated approach and offer multiple stages after-school, weekends and holiday code camps.
What We Offer
From fundamental to other advanced concepts and languages​

App Inventor

Javascript

Python

Scratch

Minecraft

Java

C++
WHY US?

Passionate Mentors and Coaches from high tech industry
Not just Passion to teach, we also bring experience from some of the best companies in high tech industry like Apple, Amazon, BlackBerry.

Online, Live-Classroom, Student Centric
Students are everything for us! Our Kernel, CPU, Heart, Brain, whatever you want to call them! We go the extra mile to provide them with an Online, Mentor-Driven Live Classroom experience, at the comfort of your home!

Creative and Customized Curriculum
When students are central, One-size-does-not fit all! That's exactly our approach!

Focus on Coding concepts and Coding-as-skill approach
Languages are means for expression. Concepts and skills are our key focus.

Prepare kids for computing contests and future tech
It's an evolving tech world! So we encourage and prepare kids for computing contests.

Build games and real world projects
We put the concepts and skills to action through building games and real world applications. Tech leaders not only understand the concepts, but also roll-up the sleeves to create and build value.
Coder cookies is an amazing coding learning place for kids. My son has been going there for a while. His love for coding has increased and he looks forward to the class every week As discussed, the trial class signup should be a page and NOT a pop up and should have additional features as below: Student name and student ages (parents should be able to add multiple students since they have more than one kid)

"We are so proud to be part of Coder Cookies program.The class was amazing and our kids enjoyed it a lot! Thank you for delivering the material so seamlessly."

My son has been attending CoderCookies for almost 2 years now and is enjoying his experience and learning. The instructors are well prepared, and focus on teaching and understanding of core coding concepts which can be applied in multiple platforms. The concepts are brought together through class projects and the kids are excited to see their coding experience come to life. The class sizes are small so kids can have good private time to work directly with the instructors. I would recommend the program to others.

Very happy with their online coding classes. My kid is learning a lot and has developed lot of interest and confidence in coding. Thank you coder cookies.
Home